Exquisite Gatto Table Lamp Replica To You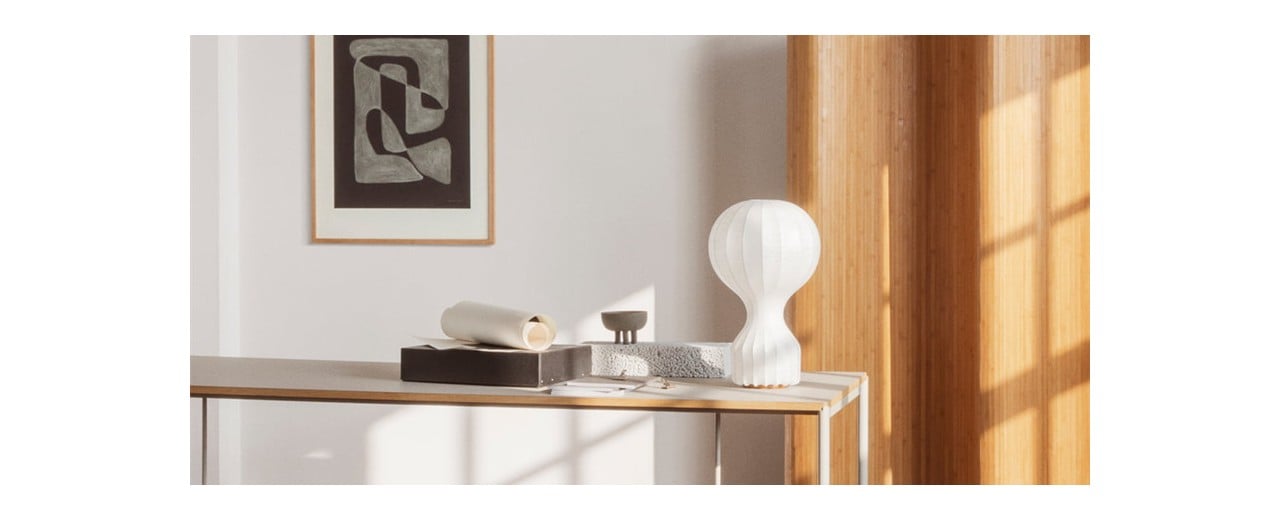 When it comes to the FLOS brand, everyone will think of several classic designs of the flos brand, such as ic series lighting, taccia table lamps and gatto table lamps. This article will introduce you to the flos gatto table lamp replica, which is a very elegant lighting.
About the designer
Italian architects and designers Achille Castiglioni and Pier Giacomo Castiglioni are among the greatest figures in modern Italian design. Both Achille and Pier Giacomo studied architecture at the Politecnico di Milano and then worked as teachers there. Their collaboration is fruitful and innovative, and the designs are often radical and humorous. The co-designed works include: snoopy table lamp, taccia table lamp, gatto table lamp and so on. They all left a deep impression on people.
Flos gatto replica has pure lines, simple components, and special materials to show you a different beauty. Flos gatto table lamp replica provides beautiful diffuse lighting. The exterior of flos gatto piccolo replica is white powder coating, and the interior is supported by steel wires. The whole looks like a unique "cocoon".
The special exterior material makes the light emitted by flos gatto lamp replica very soft and warm. The gatto lamp replica is available in two sizes. No matter the size is large or small, it can be used as a table lamp. If you buy a large flos gatto replica and a small one together, it looks like two gatto lamp replica accompany each other. It is a very warm scene.
Flos gatto table lamp replica is the best combination of poetry and function. gatto lamp replica also has an alias called "kitten". Combined with the perfect arch of the upper part of the flos gatto piccolo kopie, you can imagine that this is like a cute kitten arching its back, stretching lazily.
Flos gatto lamp replica can be placed gently on any table, emitting a diffuse light. The light it emits is warm and comfortable, and gatto lamp replica is very suitable for bedrooms and living rooms. The table lamp is deeply loved by people for its special appearance design.
Gatto lamp replica is a low-key and special lighting. The flos gatto piccolo replica is placed on the bedside table in the bedroom as night lighting, creating a quiet atmosphere that can make people get a better sleep. If your bedroom is lacking a table lamp or night-lighting lamp, gatto lamp replica must be very suitable for you. And you can get corresponding discounts when you buy them during the event on the kiki website. We will provide you with quality products and quality services.