Recommend The Best Nelson Bubble Pendant Lamp For You
About Nelson Bubble
Nelson bubble lamp has a variety of shapes and contours, which are divided into multiple categories. Installing nelson bubble pendant light indoors can add a gentle and beautiful brilliance. Nelson bubble chandelier was designed by George Nelson in 1952. The elegant shape of nelson bubble lamp is made of durable light steel frame, which has a beautiful, light and flowing romantic temperament.
Nelson bubble's design was inspired by a failed purchase. George Nelson planned to buy a set of Swedish chandelier with a silk shell for his office, but found that the price was ridiculously high. After that, the wise and talented designer prepared to use a technology developed by the US military at the time to make the first set of nelson bubble lights with translucent white spray materials. Nelson took inspiration from various objects in the natural world and designed various variant products, such as nelson apple bubble lamp, nelson saucer bubble pendant and so on.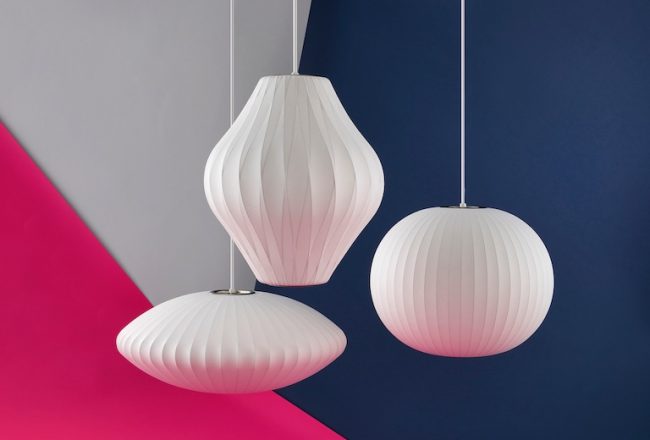 The ingenious Nelson Bubble
George Nelson was an American modernist designer in the mid-twentieth century. He happened to see a set of chandeliers made in Sweden. George Nelson particularly liked the modern beauty of this product, but the price was too expensive. The Swedish design is made of a silk shell that is extremely difficult to make. Workers must cut the silk fabric into triangles and sew it onto a wire frame. Then a message elicited an intuitive idea from George Nelson.
George Nelson recalled: "It was a photo from the New York Times a few weeks ago. The photo shows the deck of the freewheel was covered with a net cover and sprayed with a plastic that has the function of self-weaving. Archive."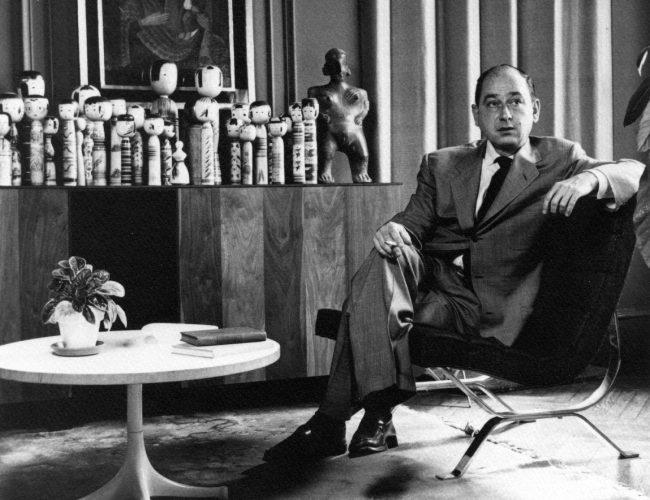 George Nelson found this resin plastic manufacturer and applied this product to the production of bubble chandelier. The first prototype of nelson bubble lampe was designed in about two days. nelson bubble lamp uses a perforated ring to insert a steel wire into a spherical shape. This structure not only maintains its shape under tension, but requires very few tools and no welding costs.
Then spray resin paint on the spherical structure of nelson bubble to make nelson bubble form a fiber network, and then use the final formed plastic shell to make a smooth, translucent outer skin for nelson bubble lights. George Nelson has added these lighting devices to his growing team of design products, launching a beautiful and enduring nelson bubble for customers at an affordable price.
Nelson Bubble appearance of very diverse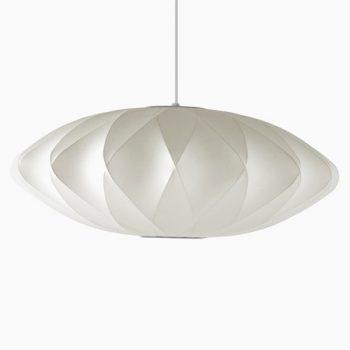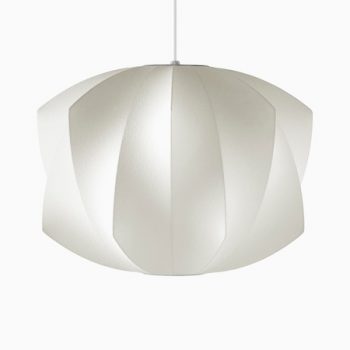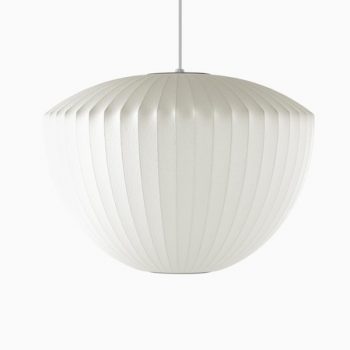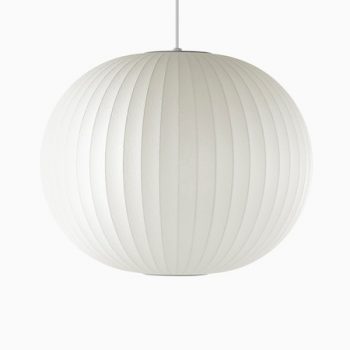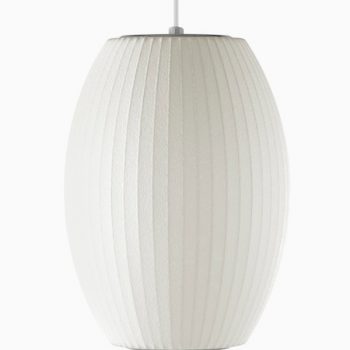 George nelson bubble lamp replica is a classic lighting that lasts for more than 60 years. George nelson bubble replica features some natural spherical shapes: such as round apples, elongated cigars, beautifully shaped pears, eye-catching propellers, and novelties. shape. George nelson bubble pendant replica is one of the most recognizable and classic series in George Nelson's design. There are many types of george nelson lamp replica, but each nelson bubble replica expresses elegance and tranquility. The simple structure and pure white color make the nelson bubble light replica fit perfectly into any style of home furnishing. The rounded silhouette and soft, uniform light make the nelson bubble lamp replica also add charm to any indoor or even outdoor decoration.
George nelson bubble lamp is based on Chinese lanterns. The biggest feature of vintage nelson bubble light is the material of nelson bubble lamp vintage. Nelson style bubble light adopted a high-speed spray film technology used by the army during World War II as a substitute for paper.
Nelson bubble lamp first rounded out the outer frame with metal, then fixed it, rotating at high speed, sprayed a layer of resin paint on it with a plastic sprayer, just like a silkworm spitting silk, making Nelson Bubble a "cocoon". The white "cocoon" of nelson bubble light can lightly cover the light source with an ivory color filter. Nelson bubble pendant lamp is very strong and flexible, almost impossible to tear, and nelson bubble chandelier is also very easy to take care of. Nelson bubble light fixture can be said to be a natural atmosphere maker.
The combination of lamp nelson bubble of different shapes can be installed indoors to form a very special scenery. You can choose a spherical nelson bubble, a propeller-shaped lamp nelson bubble, and a cup holder-shaped nelson bubble. Three different geometric combinations form a strong visual impact. The combination of nelson bubble replica enhances the sense of hierarchy in the interior. Nelson bubble lamp replica can also be installed individually. Choose the nelson bubble lamp large and hang it indoors. Nelson bubble will become the most eye-catching presence.
Related posts
Melt pendant light is a beautifully distorted pendant in a modern Chrome finish and matching...