Recommend to you the best bedroom wall lamp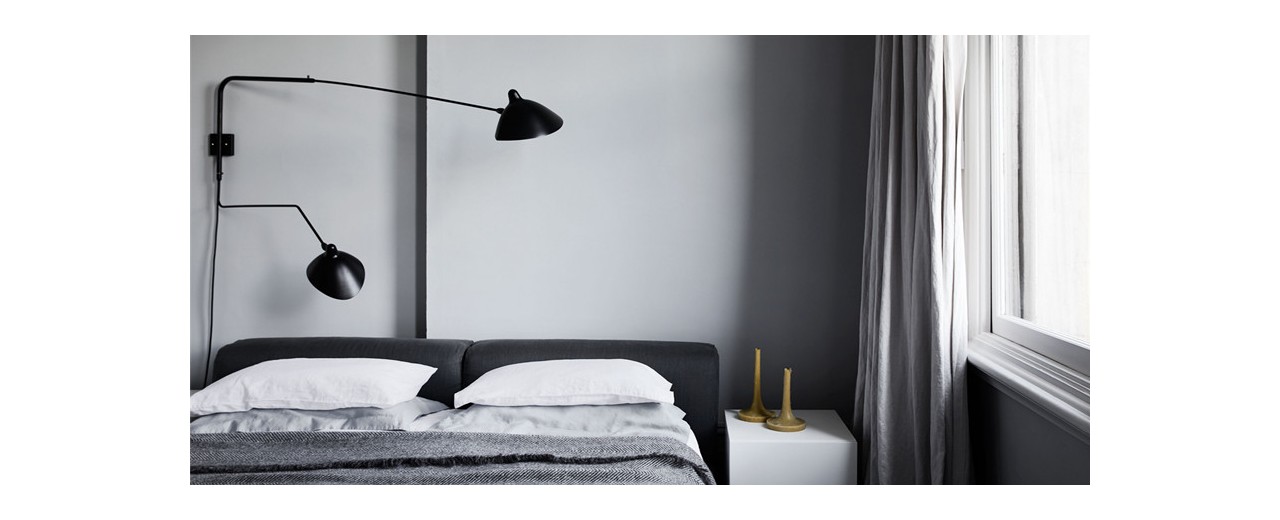 Speaking of masters of creating atmosphere, wall lamp is definitely a good choice. No matter where it is placed in the home, a good wall lamp can brighten the appeal of the entire space and create a different atmosphere.
As far as the interior space is concerned, the bedroom does not need too bright lighting fixtures, because the bedroom is a space for rest and requires physical and mental relaxation, so choosing to install bedroom wall lamp to create a soft lighting atmosphere and provide basic lighting is a high-quality choose.
Now there are many kinds of bedroom wall lamps on the market in shapes and colors. How to choose a modern wall lamp for bedroom that suits you? First of all, choose the appearance of the bedroom wall lamp according to the home decoration style. The wall lamp style must be coordinated with the overall home decoration style to play the finishing touch. In addition, bedroom wall lamps should be based on warm, soft warm light. The bedroom wall lamps are mainly used as auxiliary light sources to provide small-area lighting and create a warm and comfortable resting environment.
The appearance of Linear LED Wall light is different from the past. It is not the appearance of light bulb and lampshade in people's traditional impression. This bedroom wall lamp idea is a combination of geometry and soft light. The light is hidden behind a straight line, giving people a looming feeling.
Serge Mouille Wall Sconce is a modern lighting fixture with delicate lines and amazing visual effects. The one-arm wall lamp is one of Serge's most versatile lamps. The lampshade of Serge Mouille Wall Sconce can gather the light very well, so it is very suitable as bedroom wall lamps for reading. Serge Mouille Wall Sconce can also adjust the lamp arm to provide greater flexibility.
The material of Gioielli Sconces is metal, and the three circles overlap to form this beautifully structured brass wall lamp. The soft light emitted by Gioielli Sconces can create a comfortable resting space. Gioielli Sconces is a very suitable lighting for bedroom wall night lamp.
This Copper Creative Wall Lamp has a unique and novel design that resembles a drop of water. It is made of high-quality copper and glass materials with a copper finish. When people see this lamp, they will feel very pleasing visually. The special shape makes this wall lamp modern more agile and interesting. As a practical lamp, Copper Creative bedroom wall lamp will add luster to your indoor space.
The AJ wall lamp has an asymmetrical shape and tiltable head, making it most suitable for places that require unique and directional lighting. Aj industrial bedroom wall lamp is very popular because of its special design. The light it emits is warm and comfortable. It is the best wall lamp for bedroom. Let this classic design be your choice for directional and oblique lighting.
Wooden wall lamp is a magical, subtle and beautiful light that has magical effects in modern interior design. The wooden wall lamp can be perfectly integrated into every indoor space. This kind of lamp is suitable for use as a bedside lamp in a bedroom or a wall lamp in different areas of the room. The combination of wood and cloth makes you feel relaxed when the vintage bedroom wall lamp is on.
The design of the PH 3/2 Wall Lamp is based on the principle of a reflective three-shade system, which can direct most of the light downward. The PH 3/2 bedroom wall lamp white lampshade is made of mouth-blown opal three-layer glass, with a glossy top and sandblasted matte inside, creating a soft and diffuse light distribution.
The simple and regular shape of Cube LED Wall Light brings the charm of industrial style. Both the top and the bottom can emit light. This clever design improves the lighting efficiency of this wall lamp. Installed on the wall, the lamp can easily cover a large area. This cheap Cube LED Wall Light is made of aluminum and is available in two sizes and three colors. You can choose the luminous color according to your needs. The warm white light tube is very suitable to be installed on the bedside as a bedroom wall night lamp.
In addition to the various chandeliers we usually use at home, we all like to install some small and special wall lamp in bedroom. In the eyes of outsiders, these wall lamps are good accessories that show personal taste. In daily life, our clothes must have personality. Of course, when we choose a wall lamp, we must also choose a distinctive bedroom wall lamp. The above are all beautiful and practical best wall lamp for bedroom. Choosing a good modern wall lamp for bedroom can improve the quality of life and keep you in a good mood.
Related posts

There are countless products on the kiki website. There are nearly 500 products with different...