The Most Romantic Heracleum Chandelier For You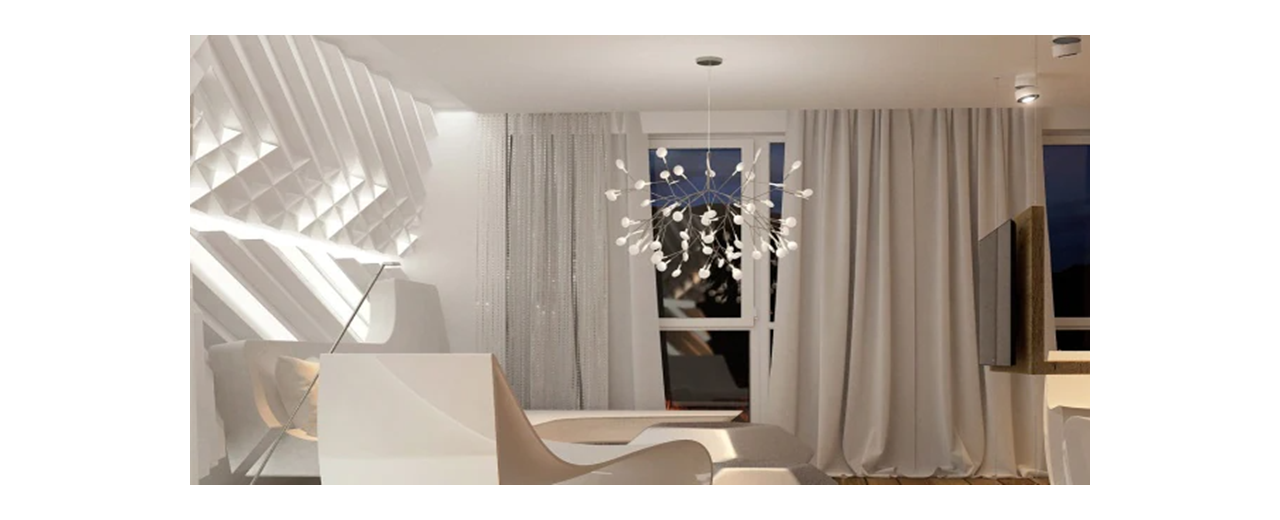 If a guest comes to your home one day and sees a lamp with delicate stainless steel branches, such as many fireflies shining stars, they will be surprised. Yes, it is Heracleum chandelier.
Heracleum chandelier moooi was designed by designer Bertjan Pot and launched in 2014. Designer Bertjan Pot is known as a geek designer. Lamp heracleum conveys more an inspiration, a special design style that matches the designer's personality. There is no way to define this special design style, but when you see this Heracleum chandelier, moooi heracleum ii pendant light will make your eyes shine. Just like this designer, his ideas are unconstrained and always make people feel pleasantly surprised.
BERTJAN POT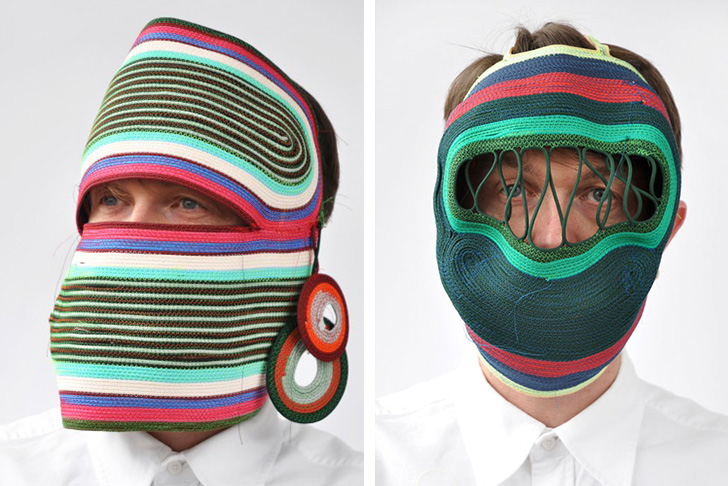 Bertjan Pot is a designer, probably best known for his Masks and Random Light. The light started as a material experiment, which is basically the start of each product created by Studio Bertjan Pot. The outcome is usually an interior product, showing a fascination for techniques, structures, patterns and colors. Most experiments start quite impulsively by a certain curiosity for how things could function or something could look. From there, Bertjan takes on challenges with manufacturers to explore possibilities and push boundaries, where he can. Every challenge brings a new reward. Studio Bertjan Pot works with companies such as Arco, Cassina, Febrik, Hay, Nike and Susan Bijl.
Moooi heracleum ii are very diverse in size. There are 9 sizes in total, Two light tones, warm light and cold light. Different sizes of heracleum suspension lamp have different numbers of branches and bulbs, and different sizes have different effects. Each size of heracleum chandelier replica is very beautiful.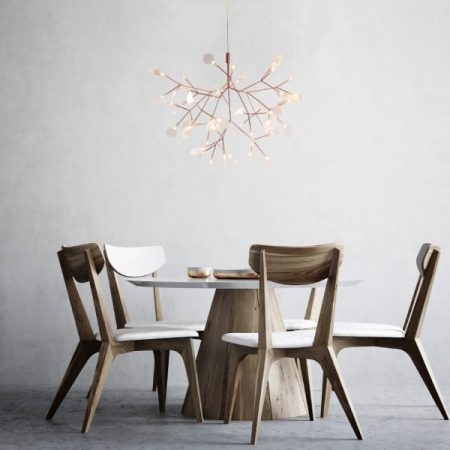 Heracleum chandelier-63heads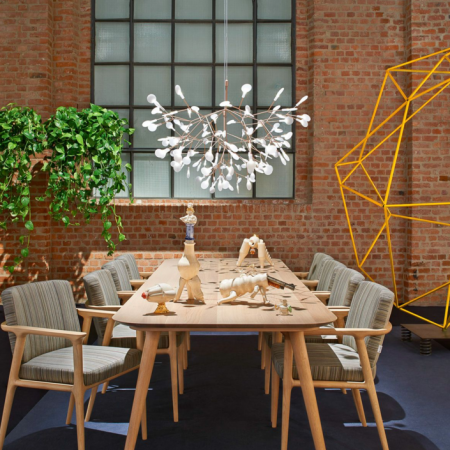 This heracleum chandelier moooi comes from the Dutch brand moooi. The lights of heracleum ii led chandelier look like numerous branches extending outward. A large number of small LED lights on heracleum lamp kopia glow like fireflies, and they are also like layers of leaves extending from branches. Beautiful and romantic.

Moooi heracleum chandelier has many different shapes, such as clusters, long strips or circular shapes, so the multi-form heracleum lamp moooi is suitable for installation in any scene. Whether it is a round moooi heracleum replica or a square heracleum, the shape is very pure and beautiful, composed of metal wire frames, ultra-fine suspension wires, and polycarbonate lenses. The special materials also give moooi heracleum ii a special texture. Like the flying of fireflies, it is particularly agile and elegant.
Heracleum chandelier-81heads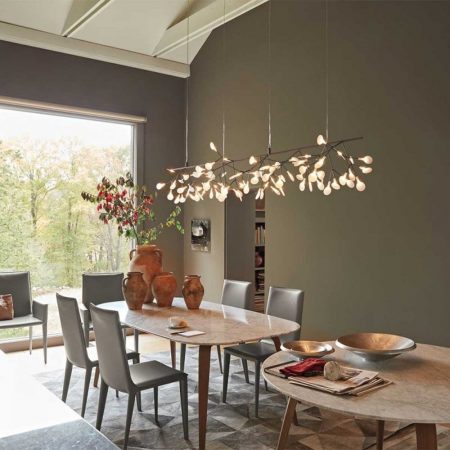 Heracleum chandelier-108heads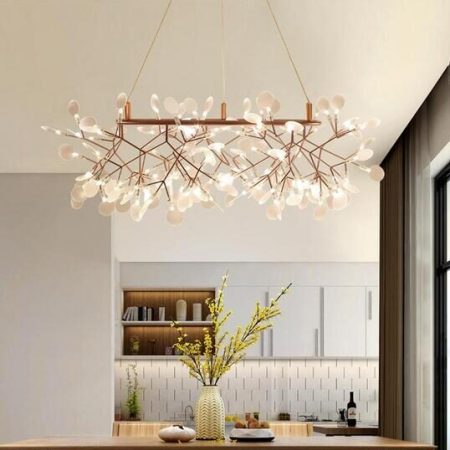 Heracleum chandelier-135heads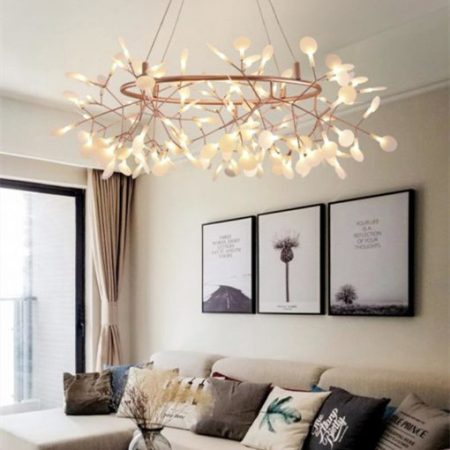 The design of Moooi heracleum ii pendant light is inspired by lone living plants. At the same time, moooi heracleum ii led was also called a "firefly lamp". The designer gave the moooi heracleum lamp a rich shape and light and shadow. Moooi heracleum led happens to have a changeable and interesting light and shadow. 

The square-shaped moooi heracleum lampacan be used in combination with multiple lamps to form a whole luminous corridor, which is shining like a galaxy. The circular Heracleum chandelier is a ring structure suspended in the air, making heracleum ii replica the most flexible and warm presence in the indoor space. With heracleum ii pendant light replica, the indoor style will definitely improve a lot. When heracleum ii light is not open, heracleum ii light looks like a branch vine with white leaves. Heracleum ii chandelier is also very good as an interior decoration
Heracleum chandelier-162heads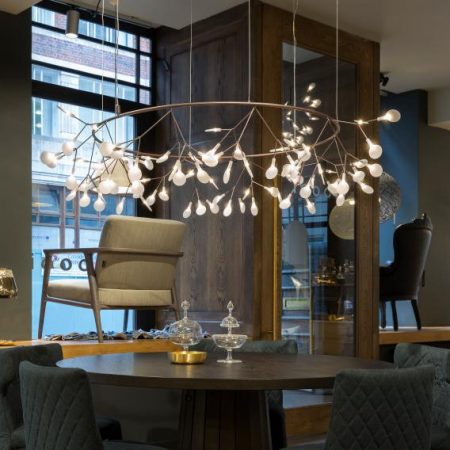 Heracleum chandelier-216heads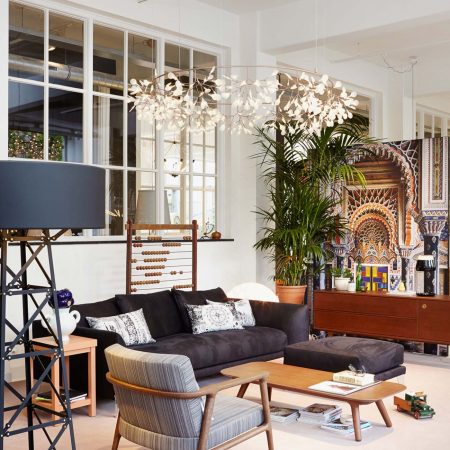 Heracleum chandelier-324heads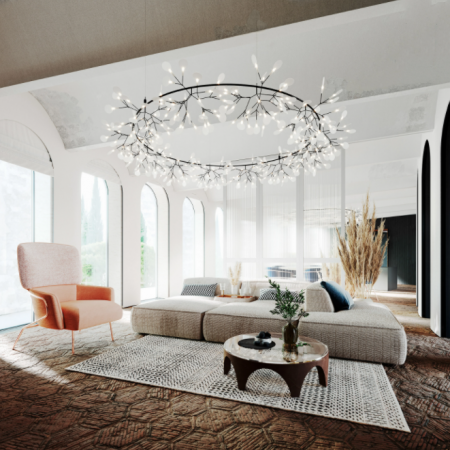 Most of the indoor space is decorated by soft furnishings. Among the soft furnishings, lighting is a flexible and interesting existence, and lighting is also a catalyst for the home atmosphere. Light has a magical power to space, and it is an indispensable part of space design. Heracleum ii kopparadopts the structure of plant branches to show the beauty of light. With LED technology, heracleum ii suspension is artistic and practical. The plastic lenses decorated on the light branches act as leaves and are illuminated by multiple LED lights. These luminous leaves can rotate freely and move positions as needed.
The ring-shaped large-size Heracleum chandelier can be said to be very luxurious. The moooi heracleum big o can reach 210cm in diameter. If  heracleum the big o led chandelier is installed in the indoor space, the lamp heracleum must be the most dazzling existence. Heracleum ii led chandelier while you provide soft lighting, heracleum ii led chandelier is also a very perfect decoration. Heracleum chandelier will definitely impress you and your guests.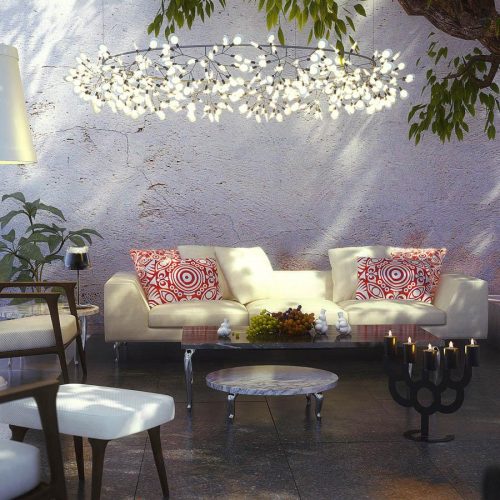 Now on the KIKI website, you can also buy this beautiful Heracleum chandelier. We will provide you with high-quality products and good services. If you are interested, please go to the product details page to learn more.
Related posts

Are you looking for a classic industrial style lighting to decorate your space? Then I...