These globe lighting make your home simple and interesting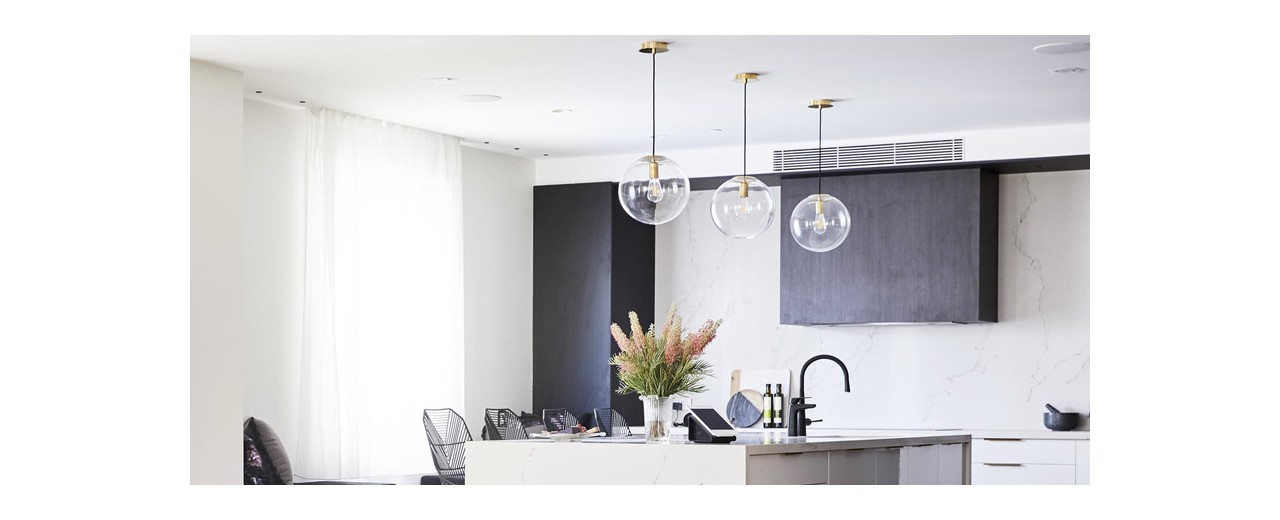 Looking at modern lighting design, we can find that the decorative and interesting characteristics of lighting are now more prominent. In addition to basic lighting functions, people also have higher aesthetic requirements for the shape, design, and materials of lighting. Among them, the "less is more" simple style of lighting is well received by people, and many classic and versatile works have been born.
Among them, globe lighting can best reflect this simple style of lighting. These globe lighting fixtures come in many forms, including chandeliers, wall lamps, table lamps, and floor lamps. There are also many choices of colors. Most importantly, they are all very beautiful.
Modo globe pendant lighting is inspired by patchwork parts. The simple bracket is matched with a glass bulb bulb, which is like many bubbles blown out of a small straw. At the same time, this Modo globe pendant lighting is also like a branch. The numerous hanging fruits give people a feeling of happiness. This globe pendant lighting has three colors to choose from, adding diversity and fun to your home collocation.
Speaking of the word "globe", people always think of the earth. Then VP Globe Glass pendant lamp is a product that perfectly presents the concept of earth and lighting. VP glass globe lighting fixture has a strong sense of science and technology. It is composed of glass and metal sheets, which satisfies people's imagination of space, with a sense of transparency and design. VP modern globe lighting combines simplicity and fun at the same time.
More detailed article introduction:
Great sense of technology VP Globe Glass pendant lamp
This Copycat modern globe lighting is an aluminum ball, which is processed from a solid core and then plated with 24 K gold. Designed by Michael Anastassiades in 2015. It is made of blown glass. It adopts diffused light design and is composed of two spheres, which simulates a delicate and poetic balance, and the design is light and handy. The egg white lampshade emits soft light, making Copycat modern globe lighting like a pearl that emits light. Copycat can also be used as a globe vanity lighting to provide you with soft lighting when you are dressing up.
The copper globe lighting has a simple design without losing its texture. This modern globe lighting is composed of an egg white lampshade and a copper bracket, which makes the lamp full of simplicity and nobility. The soft lighting makes life full of warmth and tenderness, and the texture of copper is more elegant. The light and luxurious copper texture makes the space full of romance. This globe lighting can be placed separately, whether it is a living room, study room, bedroom, office, etc., it is an ideal choice.
The Miira globe wall light also uses the simplest combination of metal and glass materials. The gold and transparency complement each other. Especially the inside of the lampshade glass of the Miira glass globe lighting fixture is undulating, and the light shining on the glass can refract many beautiful things. Light and shadow bring a unique atmosphere to the room.
Soap Bubble Chandelier has been very popular since its debut at the Milan exhibition. This glass globe lighting fixture shows people the charm of glass, and Soap Bubble glass globe lighting fixture's unique shape is unforgettable. Show the beauty of the sphere to the extreme. Soap Bubble globe lighting led is like a vivid display of the bubble gathering scene, using LED light source, warm light illuminates the glass, refracting luster. The simple and distinctive appearance will surely form the visual center and become a very attractive existence.
Bolle Sola Pendant Light is one of Gallotti's most popular series. This modern globe lighting comes in two sizes, a single pendant and a series of multi-light options, with a wide range of uses and beautiful designs. Bolle Sola globe lighting fixtures with LED light source, transparent blown glass ball. The lights of Bolle Sola globe lighting fixtures are emissive, like a dandelion, and the hand-polished brass finish looks naturally spotted and irregular. Because of this process, each product is unique.
Necklace globe lighting led may be the most elegant globe lighting among them. The special feature is that this globe lighting is not a single sphere, but multiple spheres, shaped like pearl necklaces, reminiscent of the wonderful intersection of jewelry and light. This unique creation gives this lighting a retro charm. Necklace globe vintage lighting is matched with distressed vintage furniture to create a strong vintage atmosphere.
The so-called "bright is a lamp, dark is a work of art" This is probably the highest level of lamps that are both practical and decorative. The geometric beauty of the spherical and line composition of globe lighting is always irresistible, so choose your indoor style The globe lighting fixtures can improve the indoor taste to several levels.
Related posts

When it comes to the FLOS brand, everyone will think of several classic designs of the flos...