The Most Useful Idea To Choose Spring Lighting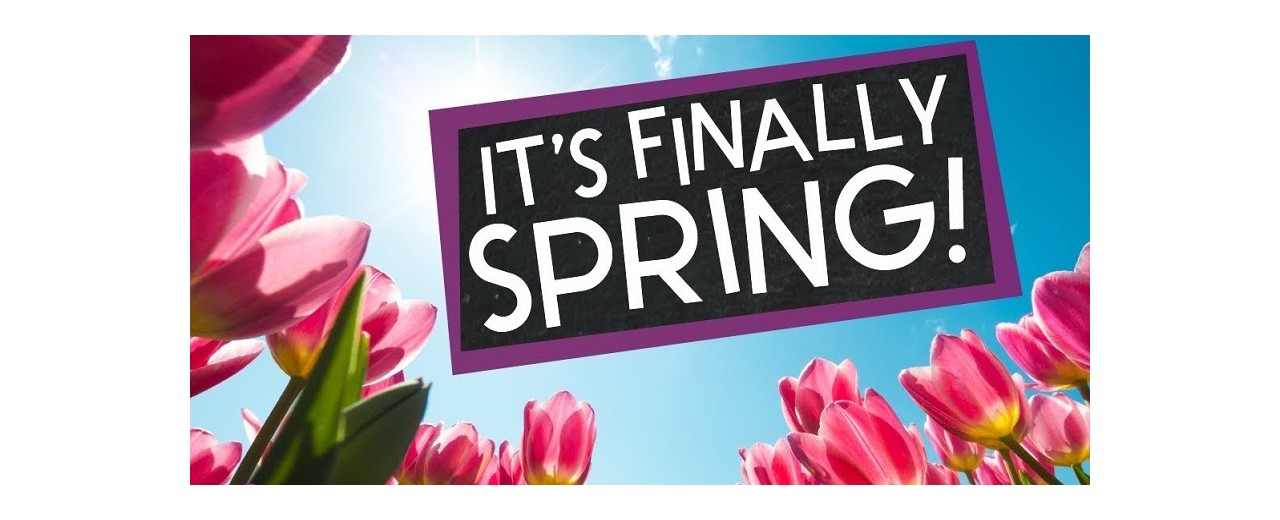 Spring is the season of recovery and a new beginning. In this vibrant and bright season, the spring lighting are also dressed in natural clothes. The spring lighting fixtures is decorated with simple materials and it becomes creative, matching the simple spring home decoration style, the spring lights is warm and unique.
WHAT COLOR COULD BE PLACED FOR SPRING LIGHTS?
There is no doubt that color is one of the things that best represents the season. In spring, after the long and cold winter, everything is waking up. If green can best represent spring, it is not correct. Spring should be colorful, because spring is full of vitality and color.
Therefore, in the choice of spring lighting color, not only green could be chose for spring light, but also pink, yellow, blue and other colors can be considered in spring lights'option , different colors, colorful world.
It looks like a microphone or an earpiece with the simple lampshade. This spring lighting is made of high-quality metal materials,and there are 7 finishes that you can choose: gray, yellow, white, pink, blue, green and black. This clorful Nordic minimalism pendant light could be a great spring lights.
It is an elegant lighting could be used for spring lights and could add a streamlined sophistication to your home. This lamp collotion offers you following colors: grey, yellow, blue, green, pink and so on. Polychrome macaron series cone pendant lights may offer you a spring lights show.
Poul Henningsen's PH 5 light is recognized as a Danish design classic, it was designed in 1958, it is a follow-on product of his three-shade system from 1926. This PH hanging lamp will be one of best spring lights option, you will get the unique beauty from this special spring lighting.
Read More: Best PH 5 Pendant Lamp Replica You Can Choose.
Decorated with colourful fabric fringes, looks like a soft fairy waterfall in spring lighting fair, this sophisticated and bohemian wink lamp series revisits the post-modern inspiration and vintage style. Wink symbolises an inverted eye, as a member of spring lights, it will catch your deep attention.
Just like a balloon is rising, this wall lamp shows you its vitality and its significance for dynamic spring lights. It plays an important part in spring lighting, the memory wall light awakens the imagination and recalls a carefree childhood.
WHICH MATERIAL CAN BE USED IN SPRING LIGHTING?
Speaking of spring, forest or countryside may easy to appearce in your mind, and bamboo, vines, wood, etc. are easy to see in those two places. If you want to feel the spring scenery better, you might choose the spring lightings that are made of or decorative with wood, bamboo, fabric, rattan and so on. Because, the simple materials will exude a natural atmosphere from the inside out, those spring lighting above could do it for you.
The light bulb is surrounded by many wooden rings, likes a spaceship in the air against gravity. The simple out look and bright light makes this spring lighting popular among consumers. As a simple-style lamp in spring lights, illan pendant lamp could shine on your living space and gives you a comfortable environment.
The cloth lampshade is a combination of at least two colors which will make you feel relax when the lamp on. This zen pendant lamp is a pretty spring lighting that has a magical effect in modern interiors mix with the Japanese style. You could receive the softness from this special Japanese zen hanging spring lighting in warm season.
As a vital member of spring lights illumination, there is no doubt that bamboo should be on the list. Bamboo pendant lamp is popular with its chic design and natural material. This special spring lighting will accompany you in daily life, to have a chat with friend, take a meal with family or make a rest and so on.
The high-quality metal lamp body and linen cloth lamp shade makes linen table lamp full of ancient but modern feeling. There are 2 finishes and sizes in this spring lights colloction can be selected. With the blocking of the lampshade, this spring lighting becomes more softer, allowing people to feel warmth easily.
The small wood LED ceiling light captivates with its elegance and naturalness, its simple design can bring high style to any space. This spring lighting led is perfect for the targeted illumination, the tiny cylinder and cube light is made of oak and could be hung under the ceiling of kitchen counter or living room.
Read More: The Wooden Light Fixtures Will Be A New Lighting Usage Trend.
This interesting woody lamp is suitable to be used for spring lights illumination, because the vivid birdy light will keep your home full of breath of spring. This spring lighting recreates the scene where the birds perch on a branch and it has three designs which have feature. Let this bird wooden spring lighting to decorate your home.
Read More: The Wooden Light Fixtures Will Be A New Lighting Usage Trend.
HOW MANY DESIGNS DOES SPRING LIGHTS HAVE?
As for the style of spring lighting, it is often related to the things that represent spring or can be touched around. The spring breeze, the gurgling stream, the blooming of flowers, the growth of green leaves, and the singing of birds and insects, all announce the arrival of spring.
If the spring lightings design is related to wind, water, plants, and animals, it will be a great option, which not only allows you to get the practicality of the spring lighting, but also can feel the artistic sense from the spring lighting.
It is a special spring lighting and integrates perfectly into each interior space. It will swing slightly in light windy day. This spring lighting has six different sizes could be choosed. LED vertigo nova pendant not only could be used for spring lights illumination, but also a art work, because the shape looks like a hat of elegant lady.
Read More: Elegant and light Vertigo Nova lamp.
Spokes shows a feeling of lightweight, regular lines makes this spring lighting full of design sense. The shape of this special spring lighting led recalls a spring lantern or an aviary. With the shape of cage, spokes spring lighting led will create a magnificent pattern on the ceilling when it is illuminated.
The birds stand quietly on the branch, as if they are celebrating the joy of spring. This spring lighting symbolizes vivid life will certainly catches your guest's eyes. The warm light comes from perch spring lighting led shines the place softly, the birds could swing when it get soft touch, bringing the hope for spring.
Read More: Hight-end Perch Light colloction in Kiki Lighting.
This spring lighting perfectly combines modern minimalist style and vintage element, this lamp can be placed wherever lighting is needed. This high-quality spring light is made of brass and glass. With a beautiful flower-shape lampshade, glass petal pendant lamp exudes the gentleness of spring.
In spring night, to enjoy a party in the yard, this unique spring lighting could render relaxing atmosphere. Fill courtyard with artistic feeling by spring light chain and enjoy the happiness outdoors. You could use G40 outdoor chain lamp anywhere, not just outdoor, but also could be hung on window or near fireplace.
This avant-garde lamp could be use for spring lights illumination easily, the light-guiding acrylic material makes this spring lights item very unique. The shape of this lamp is changeable, just like spring stream doesn't have same form, you could receive the dynamism from gweilo table lamp.
LET THE SPRING LIGHTING TO BEAUTIFY YOUR HOME!
Spring is a good season to buy lights. At the beginning of the year, let these artistic and high-quality lightig to dress up your home. To enjoy a magic spring light festival from these special spring lights, just hug the spring from this interesting spring light book.
Related posts

Light can be seen everywhere in our lives, such as the warm light from the sun, and the...